John Christian Hibbs
Dr. Trinh and his staff are the best in the business. From the moment you step into their office they treat you with genuine care for your well being. Dr. Trinh was able to disgnose my lower back pain and put me on a program customized for my needs. I've already recommended friends and coworkers and will continue to do so. Thanks Dr. Trinh and Staff!
Delia Moore
Una experiencia muy buena desde mi primer visita se quito el dolor que tenia em mi cuello muy satisfecha con las terapias y e aprendido que no todo siempre son tomar tantas pastillas para dolor con esto a sido todo natural muy sorprendida y muy satisfecha. Que sin dudarlo recomendare s este doctor quiropractico.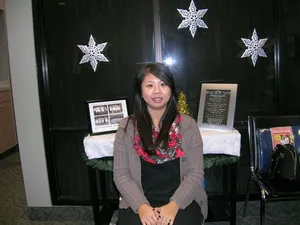 Phuong Perez
I came into Dr. Trinh's office in pain and not knowing what to expect. A month later I'm almost back to my normal self again. Thank you Dr. Trinh and your staff for taking great care of me. God Bless Ya'll!
Claudia Dolatkhah
Everyone at TriCare is super friendly & they make you feel very comfortable. From the girls at the front desk, to Dr. Trinh they always have a positive attitude & brighten your day!
Amanda Carey
Coming to Dr. Trinh was one of the best decisions I had made. I suffered from migraine headaches, and regular adjustments has helped so much. The staff is always so accommodating and welcoming too!
Erin Jackson
I have not had a single headache since I started seeing Dr. Trinh. My back has been problematic for over a decade but I am hopeful that with continued treatment I will see a dramatic difference.
Amanda Groom
Dr. Trinh has made coming to the "doctor" a great experience every week for my treatment. Always happy and upbeat puts me in a better mood! The front office staff always greet me by name, so sweet! Vanessa dose an excellent job with my massage therapy overall great experience!!
Lauren Peterson
I have had a great experience every time I come in, it's like I'm coming to visit family instead of staff. My back and neck had issues before I came and I've been doing so much better now. Thank you!
Irene Sullivan
After giving Dr. Trinh my medical history, he used his knowledge to explain how he would be able to help me with the treatment and what would be best for me. I am extremely pleased with the results and how my range of motion is so much better. the therapy has really helped me with my migraines. Dr. Trinh and his staff are very nice and care for all my needs. Thank you for all you do!!
Julie French
Your staff is great! Keep up the good work!!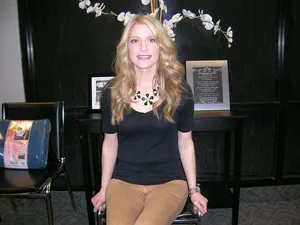 Lisa Hudson
I Cannot express enough gratitude to Dr. Trinh and everyone at TriCare for making my recovery possible. I went from tremendous pain and limited range of motion back to my old self. My numbness is almost gone and my fine motor skills are fully functional. Thank You TriCare!!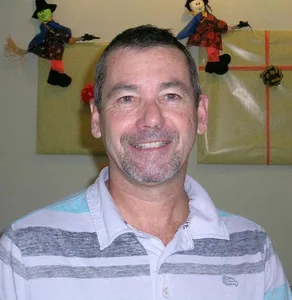 Chuck Weidner
Tricare chiropractic has been a great experience. Dr. Adrian and staff has made this an extremely pleasant experience for me. I feel 100% improved as a runner i have less pain, improved flexibility and performance. I have missed very little work due to their excellent schedule. I have not met a more friendly and family atmosphere before in any medical facility.