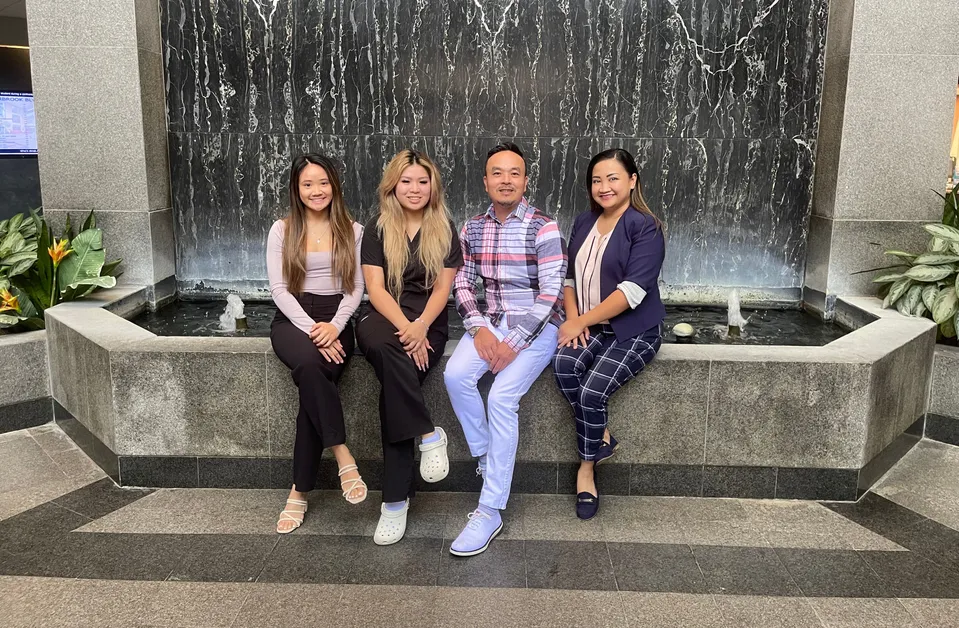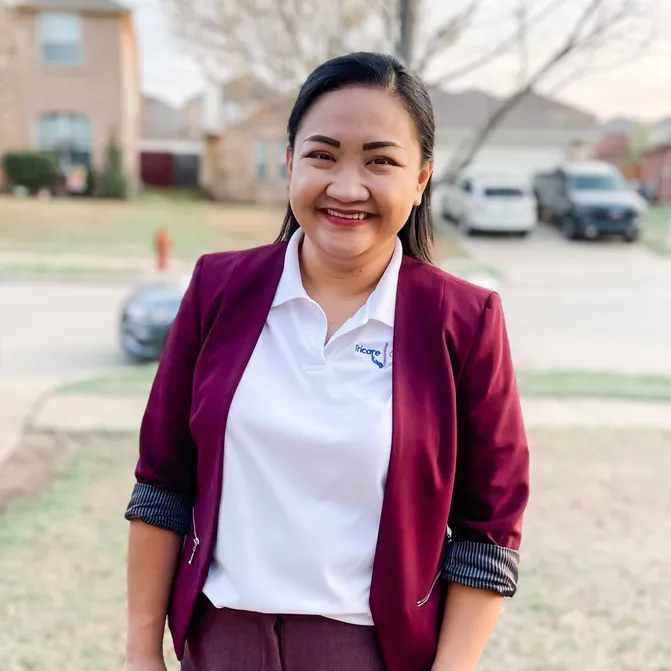 Coney Bansigan is in charge of Medical Billing, Insurance, and the Front Desk at Tricare Chiropractic. Coney is a graduate of Bachelor of Science in Computer Science and a Certified Medical Administrative Assistant. She was consistently on the President's List and a Student Ambassador. She is a loving wife and enjoys being the mom of her two adorable sons. She loves playing board games and video games. But most of all, she loves kicking back and relaxing to her dramas. Whether that be an episode of Grey's Anatomy or the latest Korean drama, it doesn't matter, she loves watching all of them.

Vivienne Huynh is the receptionist and chiropractic assistant at Tricare Chiropractic. She is attending the University of Texas at Arlington and is majoring in business. She hopes to become a Physician Assistant after college. Vivienne enjoys traveling, going to the gym, listening to BTS and playing with her Havanese puppy! She wishes to learn and grow at Tricare Chiropractic and carry forth her knowledge to future experiences.
Kayla Pham is the receptionist and chiropractic assistant at Tricare Chiropractic. She grew up in Texas her whole life. She is currently in school studying premed to become a doctor just like Dr. Trinh. She loves working out and cooking. She also loves spending her free time with friends and family.


Daly Hernandez is a receptionist and chiropractic assistant at Tricare Chiropractic. She graduated with an Dental Assisting Associate's degree. She has two lovely boys whom she spends most of her time with. she enjoys cooking meals for her family and spending her free time binge watching her favorite crime shows! Fun fact, she also does eyelash extensions as a side hustle.
Kathy Nguyen is a massage therapist at Tricare Chiropractic. She has 22 years of experience in message therapy. She learned acupressure in Vietnam and moved to the states to attend the Advanced College in California where she furthered her education. She specializes in acupressure, deep tissue, hot stone and Thai massage. She loves to spend time with her two kids and enjoys the company of dogs. In her free time, she goes to the temple for a peaceful environment.